RX is sensitive to right connection direction. Please be carefull.



Features:
8 PWM channels (16 ch SBUS)
antennas on connectors for easy exchange
SmartPort telemetry port
Analog input AIN2
send telemtry data RSSI, RxBat, AIN2, Alt a VSpd
integrated high precision variometer sensor

support redundancy function
Specifikace:
channels: 16 (1-8 PWM, 1-16 ch SBUS)
dimensions: 55.2 mm × 17 mm × 8 mm
weight: 5.8 g
altitude range: -700 až 10 000 m
VSpd rate: +- 16,7 m/s
antennas: 90 mm
antennas on connector: yes, MHF3
S.Port: yes
SBUS: yes
analog imput: yes, AIN2
pin voltage measurement: yes, RxBat
voltage: 4-10 V
consumption: 100 mA @ 5 V
range: >1,5 km
upgradable firmware
compatibility: D16 mód
package content: G-RX8, cabel with connectors S.PORT, cable with free wires







On all items we offer warranry 24 months.
Spare parts and battries capacity 6 months.
---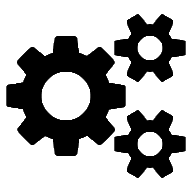 We provide warranty and post warranty services.
---