Contains LBT firmware. More here . If you require a different version, please state this in the note with the order.

Clear table of FrSky receivers here .

Properties:
Up to 40% more range compared to X receivers
6 PWM channels (16 k SBUS) with high precision 0.5

μs

Antenna connectors are connected, making them easy to replace
telemetry port
AIN2 analog port
sends telemetry data to RSSI, RxBat, AIN2
Redundant features
Specifications:
Channels: 16 (1-6k regular, 1-16k from SBUS port)
Dimensions: 21 mm × 17 mm × 7 mm
Weight: 2.9 g with antennas
antennas: rods, 150 mm
Antenna connectors connected: yes, Ipex4
S.Port: yes
SBUS: yes
analog port: yes, AIN2
Pin voltage measurement: yes, RxBat
Voltage: 3.5 to 10 volts
consumption: 100 mA @ 5 V
reach: gt; 2 km
updatable firmware
Compatibility: D16 mode
package contents: RX6R, cable for connecting S.Port sensors, cable with loose wires, board connector, double-sided adhesive tape, jumpers

Redundant features
The receiver is equipped with a redundant function for receiving SBUS from another receiver. The RX6R normally receives and processes a signal for its servo outputs and SBUS output. The advantage is that if we connect another SBUS receiver to SBUS In and the RX6R stops having a signal, it switches the signal processing to SBUS from another receiver. When the RX6R receives the signal again, it switches back to processing its own signal.
The second receiver can be any SBUS receiver such as X8R, X6R, XSR, XM, XM +, RX8R and L9R, but it must be possible to switch off telemetry.
The XM + receiver is particularly advantageous.
Pairing
Put the transmitter in pairing mode. Press and hold the F / S button, turn on the power, wait 2-4 s. Successful pairing is accompanied by a green LED and the red one flashes. Disconnect the power and release the button. If that doesn't work, try repeating the process, but increase the space between the transmitter and receiver to 1-2 m.
The pairing procedure is from 6 min
PWM output selection 1-6 / 9-14
The receiver can change the range of output channels 1-8 (resp. 1- 6) at 9-16 (resp. 9-14). The change is made during pairing.
For new operating systems such as OpenTX 2.2 (BindOPT option) or FrSky-OS, you can select the pairing mode during pairing, 1-8 s without telemetry and 9-16 without telemetry. This receiver is paired in the selected mode and no jumpers are needed.
PWM frequency
You can choose between 18 ms and 9 ms.
for PWM 18 ms - normally pair
for PWM 9 ms - connect only for the purpose of pairing the signal pins of channels 1 and 2 with a jumper and pair
Channel extensions

This receiver is 16-channel. However, to save space, only a few channels are up. All 16 channels are in the data bus called SBUS.
There are the following options for getting more channels:
Pair two receivers to one transmitter module. This is only possible with two types of receivers, the X8R and X6R. One of the receivers must be paired with telemetry and the other not!
Use SBUS servos or connect the control unit via SBUS. Then you can use mode 4 to remap the output channels
to 9-16.
LED indication

LED
Meaning
red flashes slowly
is not a signal
green on
connected, paired, data transfer in progress
green on, red flashing fast
pairing
green flashes twice
failsafe save confirmation
blue flashes three times
Confirm varies on / off
blue on
mode 9 ms
blue is off

Failsafe
A very important feature of the X-Series receivers is failsafe mode, which allows the model to be set to the desired mode in the event of a signal failure.

Receiver Setup
Pair the receiver. Set the channels to the desired position, briefly press the F / S button (for less than 1 s). The green LED flashes twice to confirm. To turn off the filesafe function, pair the receiver again.
To set the pulse to not transmit when the signal is lost - turn off the transmitter and turn on the receiver, briefly press the F / S button (for less than 1 s).

Transmitter settings
In addition to several failsafe modes, Taranise can also be set up for a completely individual filesafe via the transmitter - custom . It is then automatically sent to the receiver in 9 second cycles.

If failsafe is not set, the receiver holds the last channel positions from signal loss. The factory settings of failsafe can be restored by pairing the receiver.






On all items we offer warranry 24 months.
Spare parts and battries capacity 6 months.
---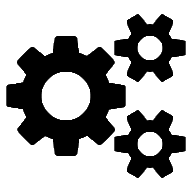 We provide warranty and post warranty services.
---