LBT Version

Overview of FrSky receivers here .


Features:
inverted S.Port for telemetry
low weight
small size
protective cover
Specifications:
dimensions: 12.4 mm

× 12.8

mm

× 3

mm
Weight: 1g
16 channels

reach: >1.5km

Voltage: 4-6 V
Antennas: rod, 100 mm
antennas connected by connectors: yes, Ipex4
Smartport: yes
CPPM: No
Sbus: No
FPort: yes
pin voltage measurement: yes, RxBat
updatable firmware
compatibility: FrSky X series (XJT) and Taranis in D16 LBT mode
Package Contents: Receiver, AirBot Connection, Cover and Screws
Pairing

Put the transmitter in pairing mode. Press and hold the F / S button on the receiver, bring in the power, wait 2-4 seconds, disconnect the power and release the button. Successful pairing is accompanied by a green LED and red flashes. Disconnect the power supply and release the button. If this fails, try the process again, but increase the space between the transmitter and the receiver to 1-2 m.

Transmitter and receiver compatibility
| | |
| --- | --- |
| Transmitter Mode | Receiver Series |
| D16 | X series - X8R, X6R, X4R, XSR etc. |
| D8 | D series - D8R4-II, D4R-II, etc. |
| LR12 | L-L9R series |
| V8 | series V - V8R4-II etc. |
Some receivers are multi-mode and can be paired in multiple modes. For details, refer to the specific receivers.
LED Indication
in progress
| | |
| --- | --- |
| LED | Meaning |
| red flashes slowly | is not a signal |
| green | connected, paired, data transfer |
| green on, red fast flashing | pairing |
| green on, red on | waiting for pairing |
Failsafe

A very important feature of the X-Series receivers is the failsafe mode, which allows the model to be set to the desired mode in the event of a power failure.

Receiver Setup
Pair the receiver. Set the channels to the desired position, briefly press the F / S button (for less than 1 second). The green LED flashes twice to confirm. To deactivate the filesafe function, pair the receiver again.
To set the pulses to be lost when signal is lost - turn off the transmitter and start the receiver, briefly press the F / S button (for less than 1 second).

Transmitter settings
In addition to several failsafe modes, Taranis can also be set to completely individual filesafe via the transmitter - custom . This is then automatically sent to the receiver in 9 second cycles.

If failsafe is not set, the receiver holds the last channel position before signal loss. You can reset your failsafe factory settings by pairing your receiver.






On all items we offer warranry 24 months.
Spare parts and battries capacity 6 months.
---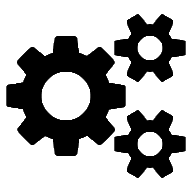 We provide warranty and post warranty services.
---