FrSky Horus (X10) Express Mod1 Amber
X10Ex_M1_amber
New product
Horus X10S Express is an upgraded version of the successful X10S. The transmitter has a new ACCESS protocol, but also ACCST ensures compatibility with existing receivers and sensors. It is equipped with lever mechanism with Hall sensors, clear color display, wireless teacher / student system and other practical features and functions that will provide you with comfort and convenience.
0 Item Items
This product is no longer in stock
Warning: Last items in stock!
Availability date: 2018-01-10
3,600mAh batteries are included.
Overview of FrSky radios here .

ETHOS or OpenTX

There are two operating systems available in Horus: ETHOS or OpenTX

ETHOS is a system designed on templates. The menu gives the user the possibility to choose from preset mixes and allows all modelers, both experienced and less experienced, to easily set up their model. However, freely definable mixes for special needs are still available.
ETHOS is finished, full support for Czech or other languages.

OpenTX is a system that allows complete freedom in model programming. This makes it very popular among experienced modelers and programmers. However, it is a bit more difficult for less experienced modellers.
OpenTX is complete. There is a Czech menu, Czech sounds and manual.

RCStudio offers clients the choice of operating system. We supply ETHOS radios as standard. If you are interested in OpenTX, please include your request in the note in the order. We will prepare a radio for you according to your wishes.

The operating system settings are not final. The operating system can be changed at any time, only the models and contents of the SD card are not compatible with OpenTX and ETHOS. However, the customer will receive from us all documents for a possible change.


Together with the purchased radio, our clients will receive printed manual , which is a short guide summarizing the basic information needed to operate, charge, and operate your device. The manual is also available in the electronic data store of our e-shop. Complete versions of the Horus radio manuals are also provided to clients via data storage, in PDF format. You will be notified by e-mail about updates of the electronic versions of the manuals. Details of the manuals here .
Features:
24 channels, with external module up to 48 channels
voice output
480

×

272 pixels
color display
Telemetry logging
16MB internal flash memory for models
SD card for sounds and telemetry recording
CNC Lever Mechanics with 10 bearings
Hall sensors with 12 bit analog communication (2048 steps resolution)
trim - adjustable from coarse to extra fine
6-position switch, 2 potentiometers, 2 sliders
6 three-position, 1 two-position, and 1 torque switch
2 timers, counting or subtracting,% gas, voice counting and subtracting
unique receiver identification allowing locking for a specific model (only for FrSky receivers with PXX protocol, ie X series)
long range system - up to 3

× greater

greater range than conventional 2.4 GHz systems, LR12 mode
wireless features as teacher / pupil
free shaft for external module type JR / Graupner
ISRM internal latency module with lower latency and ACCESS support
two internal antennas
external antenna of the internal module for connecting your own antenna system
SWR and Antenna System Error Detection
Spectrum Analyzer
3.5mm jack training connector
adjustable vibration response
Li-ion battery, 2 × 18650 3600 mAh
miniUSB for PC connection and charging
S.Port connector for programming
Specifications:
model name: Horus X10S Express
24 channels
Module: ISRM-S-X10
Transmission standard: EU LBT according to ETSI EN 300 328 V1.9.1
External antenna connector: SMA-RP (f)
Transmission power: 100 mW
Power consumption: 240 mA max at 7.4 V
Weight: 950g
working temperature: - 10–60 ℃
Battery: 2 × 18650 3,600 mAh Li-Ion
Recommended USB charging: 5V (+ -200mV) 2A
LCD screen: 4.3 ", resolution 480 × 272 dots
memory for models: 60 (SD card extensible)
receiver compatibility: ACCST D16 and ACCESS
| | |
| --- | --- |
| Mode | Mode 1 |
| Package | EVA case |
| With RX | No |



On all items we offer warranry 24 months.
Spare parts and battries capacity 6 months.
---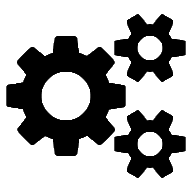 We provide warranty and post warranty services.
---