FrSky M9-R Red gimbal
M9R-R-gimbal
New product
Racing gimbal with Hall effect sensors and limited vertical axis to 45 degree for Taranis, Taranis Plus and Taranis-E.
0 Item Items
This product is no longer in stock
Warning: Last items in stock!
Availability date: 2017-05-15


Installation to Taranise-E



After minor modifications, these gimbals can also be installed in Taranise-E and we'll just look at it now.
The only complication for OpenTX 2.1 is that the vertical axes are rotated. This can be compensated for each model at inputs or by uploading OpenTX 2.2, where the Horussticks option will repair these axes.


The advantage for us is that the pitch of the non-tie screws is the same. The disadvantage is that the gimbals are metric threads, while mounting on Taranis-E is by means of screws.
Even the small mounting brackets on the gimbals are annoying to us, but we will solve one by one.
The mounting posts are drilled and thus also slightly enlarge the hole for the screws. This is the aluminum drilling, so it can easily be held in your hand. We must only be careful to avoid the dripping of the material in the mechanics. The forehead can be unscrewed by four screws to prevent sponge attack in the drive or the machine pack into a sack and with a small hole to expose only the horn to be drilled.

For this drill, I recommend using a countersink. You can also use a large drill 10 mm, but it is sharper at the start and you can make a bigger hole. So, in the case of the drill be careful.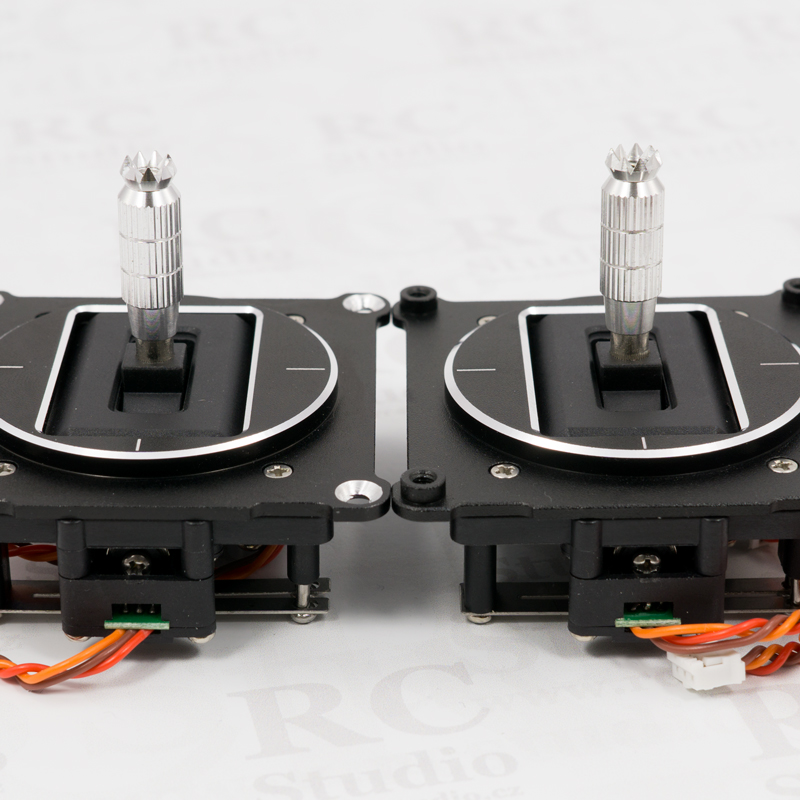 Comparison before and after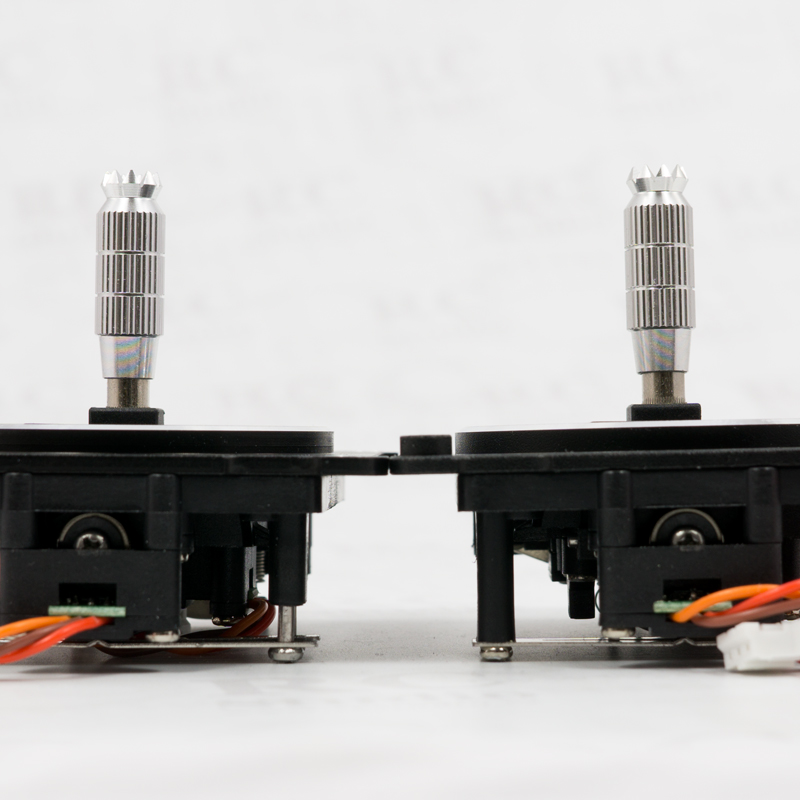 Comparison before and after

After drilling, the drives are ready to install. The only problem is in the ring, which is larger than the ring for Taranis. We now solve this problem with a printed ABS plastic insert.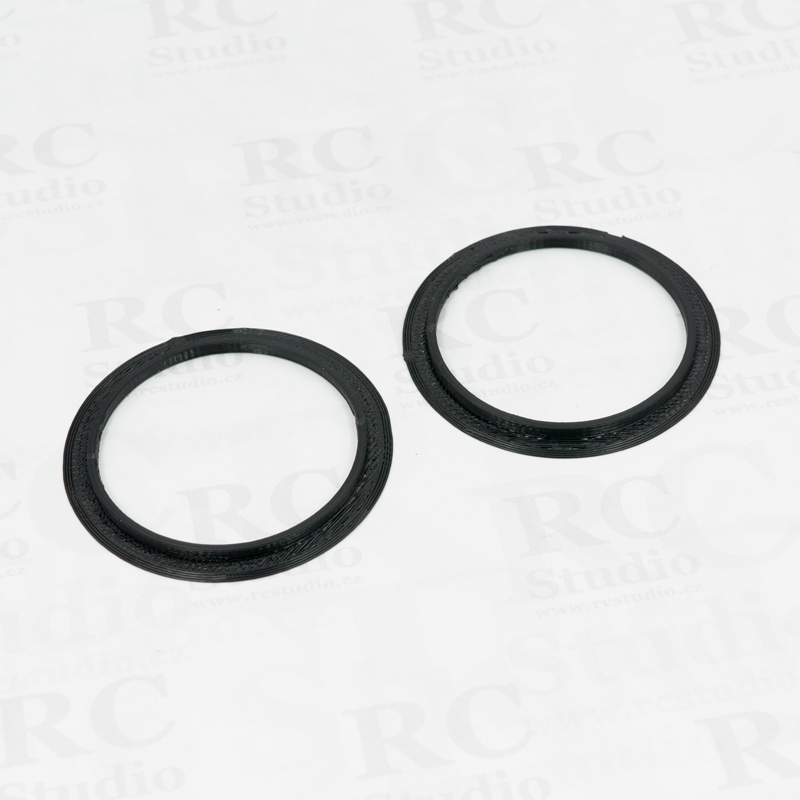 ABS rings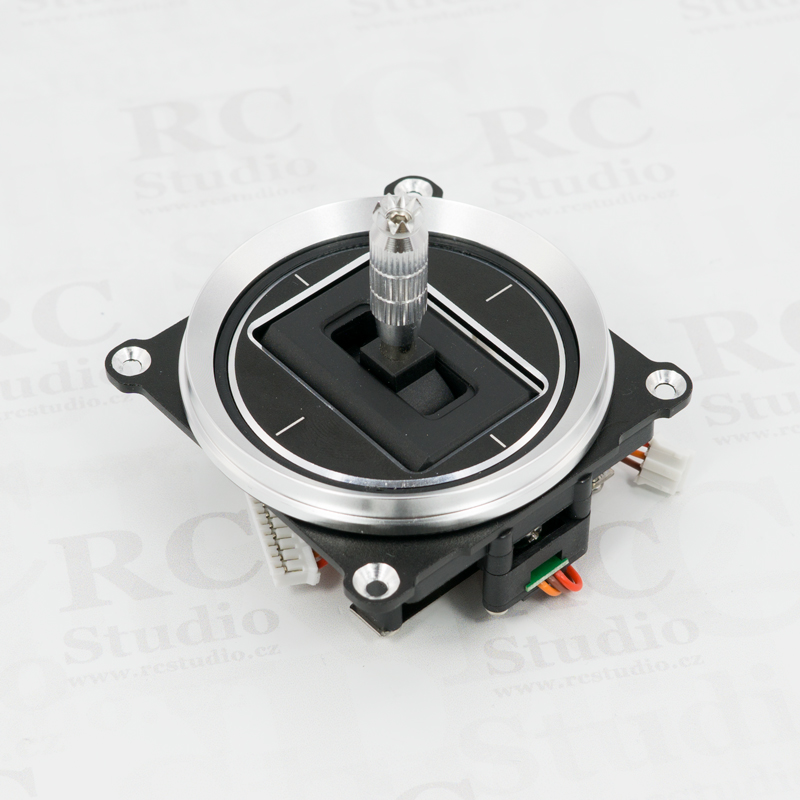 Prepared gimbal with ABS ring and original ring.

 

We will install gimbals with the original screws. Vertical axis sensor will be at the edge of the case because it will not fit next to the trim.

The electronic installation does not need any modifications and simply plug the pins into the connectors on the motherboard.

Then just new gimbals need calibrate on the last (9) screen of the main radio setting.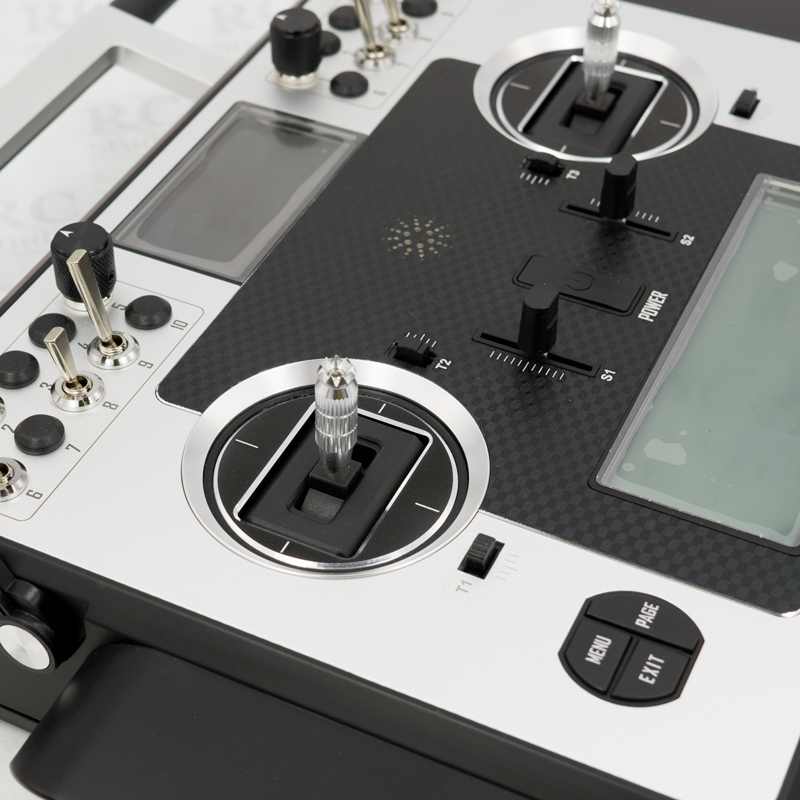 On all items we offer warranry 24 months.
Spare parts and battries capacity 6 months.
---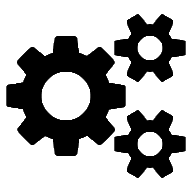 We provide warranty and post warranty services.
---