Properties:
Reverse polarity, short circuit and overcharge protection
Applicable to different types of batteries
Regeneration mode for <0V
powerbank
Specifications:
DC input: USB-C QC3.0 a PD 3.0 (5V 2A / 9V 2A / 12V 1.5A)
DC ouput: USB QC3.0 a PD 3.0 (5V 2A / 9V 2A / 12V 1.5A)
current: 2 x 2000 mA, 1x 2000 mA nebo 2x 1000mA
Auto-off: 4.2V (+/- 0.05V)
Shutdown current: 120 mA

Working temperature: 0 ° C to 40 ° C

dimensions: 125 x 58 x28 mm

weight: 85g
Compatible with batteries:
3.6-3.7 V Li-Ion IMR, INR, ICR  18650, 18700, 20700, 21700
Package Contents:
charger
USB to MicroUSB cable



On all items we offer warranry 24 months.
Spare parts and battries capacity 6 months.
---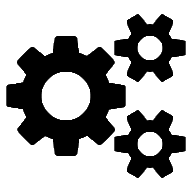 We provide warranty and post warranty services.
---