FrSky Taranis Q X7S ACCESS Blue Mod1
X7SABlue+M1
New product
The new version brings support for the ACCESS protocol and the older ACCST D16, charging via USB and a cage for 18650 batteries. The special edition, unlike the regular series, is equipped with gimbals containing Hall probes. The radio is also equipped with better switches or a wireless teacher / student system..
0 Item Items
This product is no longer in stock
Warning: Last items in stock!
Availability date: 2018-12-03
Special edition gimbals with Hall sensors, better switches and a wireless teacher / student system.
Clear table of FrSky radios here .


All transmitters sold by RCStudio always contain the latest public version of OpenTX < / strong>
and come with:
menu and announcements in the Czech language,
with our models of glider, heli, multicopter and other models,
Scripts for setting up S6R and S8R in Czech.
All transmitters are also calibrated.
If you are interested in the English language version, please write your request in the note in the order.

Together with the purchased radio they will receive our clients
printed manual
, which is an abbreviated guide summarizing the basic information needed to operate, charge, and operate the device. The manual is also available in the electronic data repository of our e-shop.
The full version of the manual for Taranis and OpenTX
is also provided to clients via a data repository in PDF format. You will be informed by e-mail about the update of the electronic versions of both manuals. Details of the manuals
here
.
To study the radio settings, you can use the instructional videos below and the previous version of the manual, which can be found here .
Properties:
24/16 live channels (in combination with other modules and even more receivers)
Memory for 60 models
64 mixes, 9 flight modes
16 adjustable curves with 2-17 points for each, 32 logic switches
64 special functions for setting your own messages, alarms, etc.
4 three-position, 1 two-position, and 1 torque switch
2 center potentiometers
Voice or audible alarms, including RSSI and telemetry data
miniUSB and SD card for firmware update and data expansion or storage, telemetry data logging
Long range system - up to 3x longer range than conventional 2.4 GHz systems, LR12 mode
levers with four bearings for smooth running
Open-source OpenTX software
Ultra low latency (9 ms)
128x64 dot LCD display
LCD backlight with adjustable intensity
Vibration response with adjustable intensity
unique receiver identification enabling locking for a specific model (only for FrSky receivers with PXX protocol, ie X series)
JR type shaft for other modules
Interchangeable radio mode (1, 2, 3 or 4)
3 timers, counting or subtracting,% gas, reading and counting time by voice
Trims - Adjustable from coarse to extra fine with extensions and exponentials
DSC port for the trainer - 3.5 mm jack
ARM Cortex M3 32-bit to 120 MHz processor
works with Companion - a program for easy tuner setup and updating, free to download
miniUSB for FW update, sound editing, SD card access and connection to Companion and charging
User-adjustable levers with calibration options
Multilingual menu including Czech language after loading Czech OpenTX
Continuous development of open-source firmware - updated with new features and fixed in case of errors
Specifications:
Model Name: Taranis Q X7S ACCESS
ACCESS 24 / ACCST 16 channels
Broadcast standard: EU LBT according to ETSI EN 300 328 V1.9.1
Operating voltage: 6-8.4 V (2S)
consumption: 160 mA @ 7.2V
Working temperature: - 10-45 ℃
LCD screen: 128x64 pixels
Model memory: 60 (expandable to SD card)
Receiver compatibility with internal XJT module: ACCESS and ACCST D16
Package Contents:
Taranis Q X7S ACCESS radio - without battery
EVA case
Balance neck strap
4-16GB SD card
USB cable
| | |
| --- | --- |
| Mode | Mode 1 |
| Package | EVA case |
| With RX | No |
| Speciální edice | Ano |



On all items we offer warranry 24 months.
Spare parts and battries capacity 6 months.
---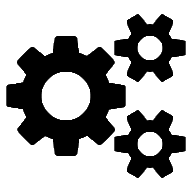 We provide warranty and post warranty services.
---