FrSky X-Lite Black
XLiteB
New product
Radio in the ergonomics of the gaming controller and expandable with the 868 MHz R9M Lite module is an interesting alternative to conventional radios. The radio is equipped with gimbals with Hall sensors, four switches and two sliders, vibration and sound response. OpenTX again promises unparalleled setup options.
0 Item Items
This product is no longer in stock
Warning: Last items in stock!
Availability date:
We offer the language choosing of English or Deutch for free!! Please make note to order or send as the email. 



Overview of FrSky radios here .
Batteries not included.
Select radio mode:
The radio is designed to allow the user to set the mode using the enclosed screws including the blinds without opening. So you can easily adjust the radio mode and brake stiffness according to your preferences. Instructions can be found below or in the enclosed manual.


All transmitters sold by RCStudio always have the latest public version of OpenTX
and include:
menu and messages in Czech,
with our glider, heli, multikopter, and more models,
S6R and S8R setup scripts in English.
All transmitters are also calibrated.
If you are interested in the English language version, please write your request in the note in the order.

Together with the radio you will receive our clients
printed manual
, which is a short guide summarizing the basic information needed to operate, charge, and operate the device. The manual is also available in the electronic data store of our e-shop.
A complete version of the Taranis and OpenTX manual
is also provided to clients via a data repository in PDF format. You will be informed about the update of the electronic versions of both manuals by e-mail. Details of the manuals
here
.
To study radio settings, you can use the tutorial videos below and previous versions of the manual, which you can find here .
Features:
ergonomic design
customizable radio mode
16 actually broadcast channels (in combination with other modules and receivers even more)
gimbals with Hall sensors

digital sensors
change mode and settings without opening the radio
CNC milled body

high-speed communication with internal and external modules

internal 450 hp, external 420 hp
super low latency (total 20 ms, lowest 12 ms)
compatible with the new Lite module type (R9M Lite, MPM Lite, ...)

OpenTX
vibration response, voice response via the integrated loudspeaker or headphones
internal antenna and external antenna connector
128 × 64 backlight display
S.Port, MicroUSB, headphone jack, SD card slot
Easily accessible 18,500 battery manholes
Specifications:
Model name: Taranis X-Lite
16 channels
Transmission standard: EU LBT according to ETSI EN 300 328 V1.9.1
Operating voltage: 6-8.4 V (2 x 18,500 battery)
Power consumption: 190 mA @ 7.4 V
working temperature: - 20-60 ℃
LCD screen: 128 x 64 dots
memory for models: 60 (extensible to SD card)
teacher / student port: no
wireless teacher / student: no
compatibility of receivers with internal XJT module:
X series receivers - X8R, X6R, X4R, etc.
LR12 receivers - L9R
D Series - D8R-II +, D8R-XP, D4R-II, etc.
V8-II Series - V8FR-II, V8R7-II, V8R4-II, and VD5M, or those that can be paired to DHT, DJT, DFT in D mode
other receivers of other brands when using an external module
Change the radio mode.
The radio is designed with user adjustable modes. There are 4 holes at the back of the radio for screwing in the enclosed screws. Use extra caution when selecting screws and positioning them. Metal nuts are embedded in the plastic molding, so screwing should be easy and gentle. Failure to do so may indicate an unexpected obstacle and damage the radio.
Long screw screw in as far as it will go to stop the centering arm, short screw to suit your braking force.
Package Contents:
X-Lite radio - no battery
EVA Case
8GB SD card
18650 battery covers in color



On all items we offer warranry 24 months.
Spare parts and battries capacity 6 months.
---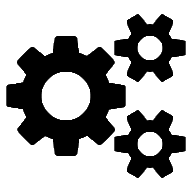 We provide warranty and post warranty services.
---