VANTAC 2.4GHz ELRS Tx Lite Module
ELRSTxLite
New product
Transmitter module Lite pro system ELRS.
0 Item Items
This product is no longer in stock
Warning: Last items in stock!
Availability date:
Vantac ExpressLRS Lite TX Module is a 2.4G broadcast module based on the ExpressLRS project with open source code.
ExpressLRS 2.4G aims to achieve comprehensive performance in speed, latency and range. In addition, a convenient feature of this module is the built-in WI-FI module, which provides a wireless connection for firmware upgrades. The Vantac ExpressLRS Lite TX module is compatible with the Lite shaft radio.
Info system ELRS
https://www.expresslrs.org/
Flash
https://www.expresslrs.org/2.0/quick-start/transmitters/tx-vantac-2400/
The module contains an aluminum heatsink, thus ensuring sufficient cooling even at higher outputs.
Specifications:
● packet refresh rate: 25Hz/50Hz/150Hz/250Hz/500Hz (2,4 GHz)
● RF output power: 10mW/25mW/50mW/100mW/250mW/500mW
● frequency bands: 2,4 GHz ISM
● input voltage: 5-12 V
● Port USB: Type-C
● RGB LED



On all items we offer warranry 24 months.
Spare parts and battries capacity 6 months.
---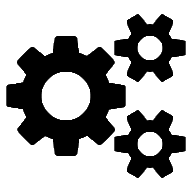 We provide warranty and post warranty services.
---