The DHT Transmitter Module is a great option for radios that can not use one of the plug in modules. The module is compatible with both the V8-series (non-telemetry) and the D-Series (telemetry) receivers.

Features:
Advanced Continuous Channel Shifting Technology (ACCSTis our advanced tecnology it shifts channel hundred times per second and there is no signal conflicts and interruptions) robust frequency agility.
Easy to bind and very fast link-up.
Excellent reboot time.
True Diversity with two antennas.
All channels can be programmed with Failsafe, quickly and easily.
Quick and extremely stable in performance.
Precise and smooth servo response.
Extended range (1.5km-2.5km).
Compatibility:
The DHT is compatible with any existing transmitter where you can tap into the PPM signal.
V8 Series: (Non-telemetry receivers)
V8FR-HV, V8R7-HV, V8R7-SP, V8R4
D Series: (Telemetry receivers)
D8R-II, D8R-XP, D4R-II
Firmware Upgradable
Specifications:
Dimension: 55*34*8mm (2.17"L x 1.34"W x 0.32"T)
Operating Voltage Range: 6.0V-13.0V
Operating Current: 50mA
Output Power: 60mW
Resolution: 3072 (>11bit)



On all items we offer warranry 24 months.
Spare parts and battries capacity 6 months.
---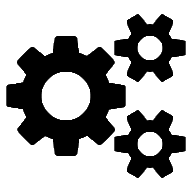 We provide warranty and post warranty services.
---
Original manual in PDF
Original manual in PDF