The lever mechanism is equipped with bearings and Hall sensors. The advantage of Hall sensors over potentiometers is especially their longer service life and contactlessness. Ie. the lever mechanism only moves on the bearings and nothing slows it down. The result is refined and smooth running and easy operation.


Installing the drive is easy. The drive is ready from the factory for connection to the original drive.
Properties:
Hall sensors
4 ball bearings
Adjustable resistance
Adjustable center return
M4 thread
Active lever passage
Specifications:
X and Y axis range: 60 ° ± 5 °
voltage:

3 V to ± 0.5 V

sensitivity:

2.50 mV / G

linearity of output voltage:

0.1 to (VCC + 0.1) V

consumption: 3.2 mA
No-load noise:

≤ 40 mVpp



On all items we offer warranry 24 months.
Spare parts and battries capacity 6 months.
---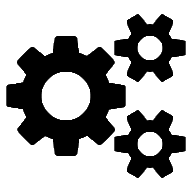 We provide warranty and post warranty services.
---