Contains LBT firmware. More here . Always update to the latest FW even after purchase.

Clear table of FrSky receivers here .


Properties:
Range up to 10 km
Telemetry
Low latency
telemetry port
Redundant features
Receiver specification:
Channels: 6 PWM, 16 SBUS
Dimensions: 47.5 mm × 20.5 mm × 11 mm
Weight: 13 g
Antennas: T-EU
Antenna connectors connected: yes, Ipex1
RSSI output: no
S.Port: yes
F.Port: yes
SBUS: yes
analog port: yes
Pin voltage measurement: yes, RxBatt
voltage: 3.5-12.6 V
consumption: 100 mA @ 5 V
updatable OTA firmware
Compatibility: R9 ACCESS

Receiver LED
| | |
| --- | --- |
| LED | Meaning |
| red flashes slowly | is not a signal |
| green blinks | connected, paired, data transfer in progress |
| green on, red flashing fast | pairing |
| green on, red on | waiting for pairing |
Sign up and Pair We will bring the transmitter into the registration mode. Press and hold the button on the receiver, bring power, the red and green LEDs are lit. If the radio finds the receiver writes its type. We confirm this on the radio and the receiver starts flashing green and red LEDs alternately. Select the position of the receiver as needed and put Bind, disconnect the receiver from the power supply and reconnect it to the power supply (without a button), the radio will write the type of receiver again and we will approve it. The receiver remains registered in the given position.
Failsafe

We are pairing the receiver. Set the failsafe on the radio as needed.









On all items we offer warranry 24 months.
Spare parts and battries capacity 6 months.
---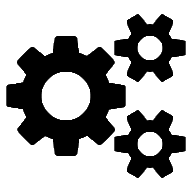 We provide warranty and post warranty services.
---