The 900MHz R9 Slim+ OTA receiver implements the ACCESS protocol and supports wireless firmware updates over the air making binding to receivers even easier. As well as the convenience of checking the current receiver firmware version.
The R9 Slim+ OTA is designed with dual antennas to improve signal strength. With a compact form factor design, it also features 6 PWM outputs, and this long range receiver with the flexibility to work with more external devices by incorporating the inverted SBUS and S.Port outputs.
ontains LBT firmware. Learn more here . Always update to the latest FW even after purchase.

Overview of FrSky receivers here .


Features:
ACCESS Protocol and support OTA functions
Low latency and high precision
Support S.Port / F.Port (Configurable in OpenTX / FrOS menu)
With inverted SBUS and S.Port outputs
Battery voltage detection supported
Detachable Ipex1 connector antenna
Receiver Specifications:
Dimension: 32*13.5*5mm (L × W ×H)
Weight: 4.3g (with antennas) Numbers of channel Non-LBT Version: 6/16CH (Telemetry) LBT Version: 6/16CH (Telemetry) / 6/16CH (No Telemetry)
With RSSI Output : Analog 0~3.3V
Operating Voltage Range: DC 3.5V~12.6V (1~3s Li-Battery)
Operating Current: 100mA@5V
Operating Range: up to 10km or above
Compatibility: R9M Lite/R9M/R9M 2019 with ACCST firmware R9M Lite/R9M Lite Pro/R9M 2019 with ACCESS firmware


Pairing
Put the transmitter in pairing mode. Press and hold the F / S button, bring in the power, wait 2-4 seconds. Successful pairing is accompanied by a green LED and red flashes. Disconnect the power supply and release the button. If this fails, try the process again, but increase the space between the transmitter and the receiver to 3-6 m.
Failsafe

Failsafe is set directly via the transmitter. The settings and modes depend on your radio type and operating system. Failsafe information is transmitted once every 9 seconds.









On all items we offer warranry 24 months.
Spare parts and battries capacity 6 months.
---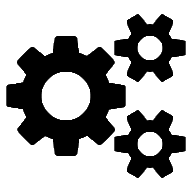 We provide warranty and post warranty services.
---