Features:
miniature dimensions
measuring both the total voltage and the cells themselves
S.Port
Specifications:
interface: S.Port ID 02
Dimensions: 43mm x 19mm x 8mm
Weight: 2.8g
Measuring range: 2 S to 6 S (6 to 25 V)
Power consumption: 10 mA @ 5 V
detection accuracy: 0.05 V
Temperature: -10-70

°C

compatibility with telemetry receivers that have S.port as X series (eg X8R, X6R) and S series (eg S8R, S6R)
package contains: sensor, connection cable

The battery should be connected with the balance connector so that the minus battery is connected to the GND input.
articles. All data is also transmitted via telemetry.
The S.Port is connected to the S.Port connector of the receiver or other sensor using the supplied cable or a conventional 3-pin cable. However, make sure that S, + and - are properly connected.
S.Port is passable and its address ID is 02. The address can be changed by the servo ID changer. Using two MLVSSs with changed 12S IDs is problematic, we recommend using two FLVSSs instead.
LED Statuses
| | | |
| --- | --- | --- |
| LED | S.port connection | connected battery port |
| very fast blinking (100 ms) | no | no |
| fast flashing (200 ms) | no | yes |
| fast flashing (200 ms) | yes | no |
| slow flicker (500 ms) | yes | yes |



On all items we offer warranry 24 months.
Spare parts and battries capacity 6 months.
---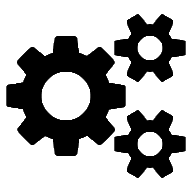 We provide warranty and post warranty services.
---