Features:
measures current up to 150 A
power consumption (mAh) is calculated on the radio
sensor failure does not interrupt power supply
Specifications:
Sensor Dimension: 31×26×12.5mm (L×W×H)
Mainboard Dimension: 31×15.5mm (L×W
Weight: 18,2g
Measuring range: 0 to 150 A
Power: 4 to 10 V
Power consumption: 30 mA @ 5 V
maximum safe current: 150 A
Compatible with FBUS/S.Port protocol
LED Status
| | | |
| --- | --- | --- |
| LED | connected S.port | Sensor Coil Connections |
| very fast blinking (100 ms) | no | no |
| fast flashing (200 ms) | no | yes |
| fast flashing (200 ms) | yes | no |
| slow flicker (500 ms) | yes | yes |

S.port or FBUS is connected to the S.Port connector of the receiver or other sensor using the supplied cable or a conventional 3-pin cable. Make sure that S, + and - are connected correctly.






The sensor is only placed on the positive wire between the battery and the speed controller. Make sure that the arrow on the sensor windings points to the regulator.





If you find that the sensor is measuring poorly, you can calibrate.




Disconnect the battery from the speed controller. This ensures that no current passes through the sensor.
Connect the sensor to the battery or energize it via the receiver and other power source.
Press and hold the button until the LED stays on. Then the calibration is complete.


You can measude battery by connectin battery to pads, max 60V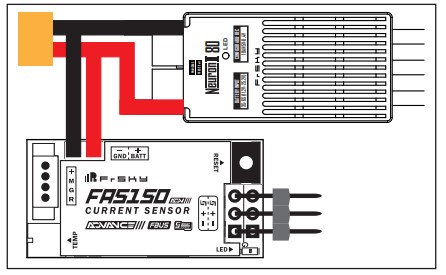 On all items we offer warranry 24 months.
Spare parts and battries capacity 6 months.
---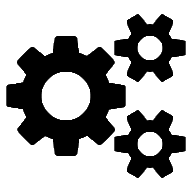 We provide warranty and post warranty services.
---