Features:
analog sensor
High Accuracy
measures up to 270 km / h
Specifications:
S.Port ID 10
Supply voltage: DC 4-10 V
Power consumption: 25 mA @ 5 V
Speed ​​range: 0 to 270 km / h (0 to 167.7 mph)
Accuracy: 2.5%
temperature compensation: no
sensor weight: 7 g
sensor dimensions: 33.29 mm

× 22

, 26 mm × 12.55 mm
Pitot tube weight: 4 g
Pitot tube dimensions: length 101 mm, diameter 2.6 mm
Tubing: 1 m translucent silicone, 2.2 mm inner diameter and 3.8 mm outer diameter
reset and calibration button
compatibility with telemetry receivers that have S.port as X series (X8R, X6R) and S series (S8R, S6R)
Engagement:
The following procedure is very important for the correct connection of the Pitot tube to the sensor.
The Pitot tube has two outlets, a direct pressure port ( direct, through) and static pressure port (branched). To connect the sensor, connect the lower port on the sensor closer to the printed circuit board to the static port and the upper port to the pressure port.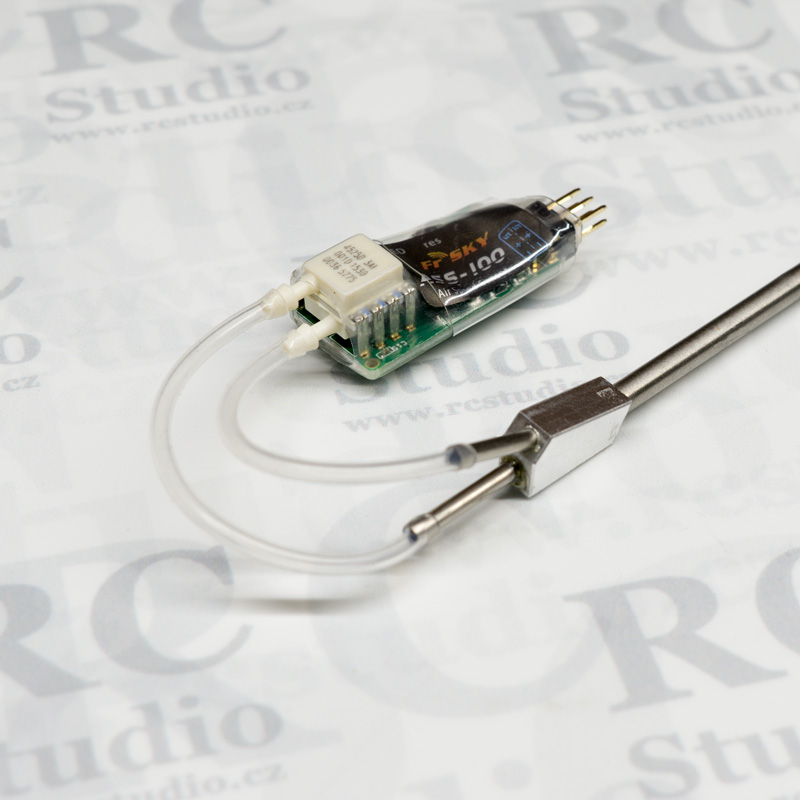 Installation:
The pitot tube should be installed so that its tip protrudes outside the model and its static pressure inlets (4 holes on the housing) are at least 13 mm in front of the surface.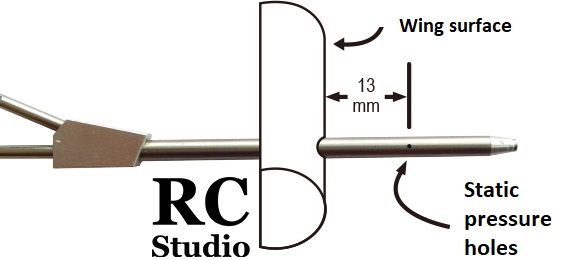 It is very important to install the Pitot tube in a place where it will not be affected by foreign influences such as air from the propeller.




LED Statuses
| | | |
| --- | --- | --- |
| LED | connected S.Port | pressure sensor data |
| fast flashing | yes | yes |
| slow blink | no | no |



On all items we offer warranry 24 months.
Spare parts and battries capacity 6 months.
---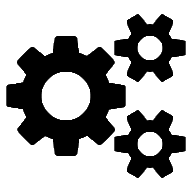 We provide warranty and post warranty services.
---