Features:
measures current up to 40 A
measures voltage to 6S
power consumption (mAh) and radio power (W)
calculation
Specifications:
Interface: S.port ID 03
Dimensions: 61.2mm × 16.7mm × 13.2mm
Weight: 17g
Measuring range: 0 to 40 A
Power consumption: 25 mA @ 5 V
Maximum safe current: 40 A
Maximum voltage: 6 S
connectors: XT60
compatibility with telemetry receivers that have S.port as X series (eg X8R, X6R) and S series (eg S8R, S6R)
The sensor is connected between the battery and ESC using the XT60 connectors. It only works with X series receivers. S.Port is pass-through and its ID address is 03. The address can be changed by the servo ID changer.
LED Status
| | | |
| --- | --- | --- |
| LED | connected S.port | battery connected |
| very fast blinking (100 ms) | no | no |
| fast flashing (200 ms) | no | yes |
| fast flashing (200 ms) | yes | no |
| slow flicker (500 ms) | yes | nno |

The battery must be connected using the XT60 connectors. The polarity must be observed.

The S.Port connects to the S.Port connector of the receiver or other sensor using the supplied cable or a conventional 3-pin cable.
Make sure that S, + and - are properly connected.
This telemetry sensor reads the amps your aircraft is consuming and transmits the data back via the FrSky Smart Port telemetry system. This sensor requires an X series receiver. Will not work with V8 or D series.



On all items we offer warranry 24 months.
Spare parts and battries capacity 6 months.
---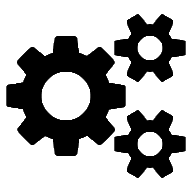 We provide warranty and post warranty services.
---