TWiN X Lite Mod1 grey
TW-XL-M1-Grey
New product
TWiN X Lite is the successor to the popular X-lite controller. The controller has gained popularity mainly among drone pilots and DLG, as the good ergonomics of the grip allow dynamic throwing of the aircraft. The new version has a large touch screen and a new TWiN module for a more solid connection thanks to two independent lines at a frequency of 2.4 GHz with the ACCESS protocol.
1 Item Items
Warning: Last items in stock!
Availability date:

We recommend TWiN series receivers for TWiN series radios.

Clear; radio table FrSky here.

ETHOS System

Newly developedý the successor of FrSky-OS allows easyé set up help templates, but also freeé programming help free mixes. The system is fully localized into Czech (menu and sounds) including the manual. More on our forum www.frsky-forum.cz

Together with the purchased radio, they will receive our clients complete version of manuals for Tandem series radios and manuals manuál, which is an abbreviated guide summarizing the basic information neededé to operate the device, its charging; and control. The manuals are available in electronic data stored on our e-shop, in PDF format. About updating the electronic versions; manuals you will be informed by e-mail.
Details about manuals here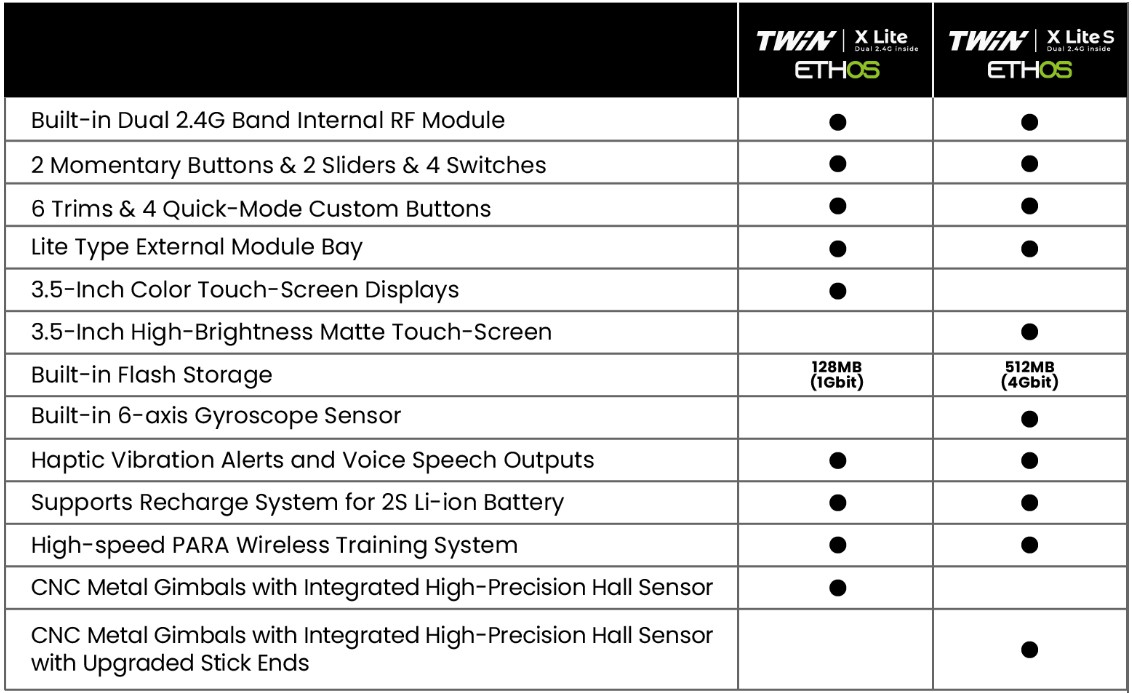 Properties:
internal TWiN module with 2.4 GHz
support

2.4GHz ACCST D16 V2
2.4 GHz TWiN ACCESS (2 independent lines)

pull-out display
2

×

internal antenna 2.4 GHz
SWR and antenna error detection
voice output
3.5" color touch screen with a resolution of 480

× 320

points
login telemetry
SD card slot
CNC lever mechanics with 6 bearings
Hall sensors with analog communication´ and accuracy 12 bit (resolution 2048 steps)
6 trims - adjustableé from coarse to extra fine
4 buttons to select modes, 2 sliders
2 three-position, 1 two-position; and 3 momentsé switch
3 timers, including or subtract, % gas, overread and subtract time by voice
uniqueá receiver identification enabling locked for specific model
wirelessé function as a teacher/pupil
free šachta for externalí FrSky Lite
type module
connector for training 3.5 mm jack
vibration response with adjustable intensity
USB-C for connecting to the PC and charge only
S.Port connector for programming
Specifications:
model name: TWiN X Lite
number of channels: 24
module: TWIN
dimensions: 197 x 131 x 68 mm
broadcasting standard: EU LBT according to ETSI EN 300 328 V1.9.1
external connectorí antennas: no
broadcasting power: 100 mW
consumption: 330 mA max. at 7.4 V
weight: 392g without battery, 459g including battery
working space temperature: - 10–60 ℃
recommendedé charge only USB: 5 V (+-200 mV), >2 A
LCD screen: 3.5" touch, resolution 480 x 320 points
receiver compatibility: ACCST D16 and ACCESS and TWiN
Packaging contents:
radio TWiN X Lite
EVA suitcase
battery 2100 mAh



On all items we offer warranry 24 months.
Spare parts and battries capacity 6 months.
---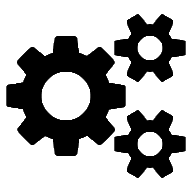 We provide warranty and post warranty services.
---