FrSky R9 Stab OTA
R9S
New product
The R9 provides the user with a choice between a normal 8-channel receiver or a stabilized receiver. There are two stabilization modes (SAS and autolevel) and two aerobatic elements (leg and candle) that can control channels in flight. Autolevel will be especially appreciated by beginning modelers.
4 Item Items
Warning: Last items in stock!
Availability date:
Includes ACCESS firmware, ACCST can be downloaded here . Learn more here .


Overview of FrSky receivers here .
Stabilization modes:
SAS - this function compensates for external influences like gusts of wind and compensates for them thanks to the gyroscope
Autolevel - Autolevel mode aligns the airplane horizontally
Shear - Mode will bring the airplane to the shear
Candle - this mode will hang the airplane on the propeller
Features:
8-channel receiver
built-in triaxial gyroscope and triaxial accelerometer
built-in RxBat battery voltage sensor
S.Port
SBUS

Detachable Ipex1 connector antenna

Battery voltage detection supported
Specifications:
Model name: R9 Stab (8-channel receiver with built-in 3-axis gyr and 3-axis accelerometer)

dimensions: 45.7 mm × 26.3 mm × 16.2 mm (l × w × d)

Weight: 18.6g

Antennas: T
antennas connected by connectors: yes, Ipex4

8 channels (1-8 channels from conventional channel outputs)

operating voltage range: 3.5-10V

operating current: 140 mA @ 7.4 V

S.Port: yes

SBUS: yes

pin voltage measurement: yes, RxBat
analog port: no
gyro measurement range: ± 2,000 dps

Accelerometer measuring range: ± 4 g

Firmware Upgrade Option

compatibility: R9



On all items we offer warranry 24 months.
Spare parts and battries capacity 6 months.
---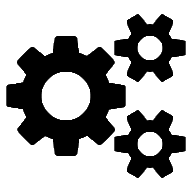 We provide warranty and post warranty services.
---