Clear table of FrSky receivers here .
Properties:
Enhanced Anti RF-Interference Capability with more Solid RF Performance
Smart-Matched ACCESS & ACCST D16 modes
Built-in 3-Axis Gyroscope & 3-Axis Accelerometer Sensor (AP SR12+)
Basic Black-Box Data Record Function
Built-in Power Switch Function | Match with Different External Switches (Optional)
12 Configurable Channel Ports* (PWM, SBUS, FBUS, or S.Port)

(Note: In ACCST mode, SBUS Out is assigned on Pin11 & S.Port is on Pin12.)

Supports Signal Redundancy (SBUS In)
Full Control Range with Telemetry (FBUS / S.Port)
Anti-Interference Capability in the Spark-Ignition Process
Over-The-Air (OTA) Firmware Update
External Battery/Device Voltage Detection
Specifications:
Number of channels: 12 Configurable Channel Ports (ACCESS mode) - CP1: PWM / SBUS Out / FBUS / S.Port / SBUS In

CP2-12: PWM / SBUS Out / FBUS / S.Port

Dimensions: 48.5 mm x 33 mm x 17,9 mm
Weight: 21.5 g
voltage: 3.5-10 V
continuous Current: ≤20A (power the device) | Instaneous Current: ≤40A (power the device)
consumption: 105 mA @ 5V
antennas: rods, 150 mm
Antenna connectors connected: yes, Ipex1
Range: full (>2 km)
Servo modes: 20 ms (FS - Normal) 7 ms (HS - High)
Ain2: yes 0-36V (divider 1:10)
Compatibility: ACCESS and ACCST D16

Caution: if you are connecting power via the XT30, don't connect power to another channel anymore!
Sign up and Pair We will bring the transmitter into the registration mode. Press and hold the button on the receiver, bring power, the red and green LEDs are lit. If the radio finds the receiver writes its type. We confirm this on the radio and the receiver starts flashing green and red LEDs alternately. Select the position of the receiver as needed and put Bind, disconnect the receiver from the power supply and reconnect it to the power supply (without a button), the radio will write the type of receiver again and we will approve it. The receiver remains registered in the given position.


LED indication
| | |
| --- | --- |
| LED | Meaning |
| red flashes slowly | is not a signal |
| red on, green on | registration |
| flashes red and green flashes alternately | Registration successful |
| green on | successful bind and normal operation |
Failsafe

Pair the receiver. Settings are made via the radio menu.



On all items we offer warranry 24 months.
Spare parts and battries capacity 6 months.
---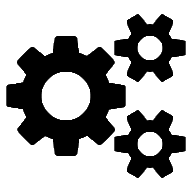 We provide warranty and post warranty services.
---